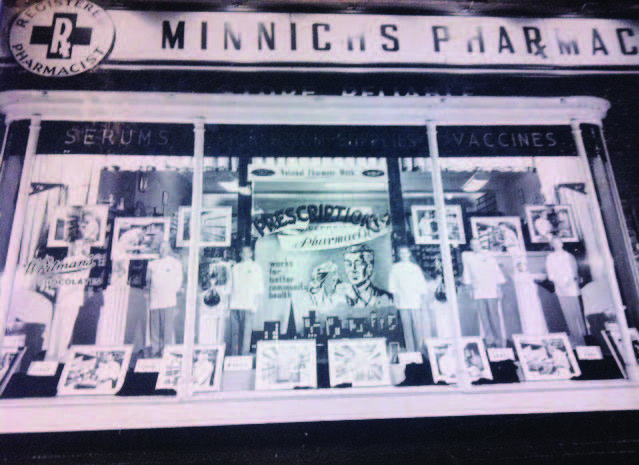 Since 1946, Minnich's has been a health advocate for customers across Central Pennsylvania. Our focus is, and always will be, to put the needs of our customers before our own. Today we continue that tradition, but with fresh new faces and a new approach.
At Minnich's, we take our role as Health Advocates seriously. Our team continuously strives to provide extraordinary pharmacy care, personalized service and clinical expertise for our healthcare consumers. With over 75 years experience, Minnich's offers peace of mind in knowing that your residents, staff and facility are well cared for 24 hours a day, 365 days a year.
We keep costs down. Through cost containment initiatives, we identify areas for savings. This allows your facility to reallocate funds to areas that are in the most need.
We leverage technology. Using cutting-edge software and robotics, we help keep your residents safe and your facility running efficiently.
We are clinical experts. Our consultants are residency-trained and board-certified in pharmacotherapy and geriatrics. Once in place, our protocols and collaborative practices will help improve your residents' quality of life and help your facility take high-acuity residents.
We are local, independent and 100% employee-owned. When you do business with Minnich's, you are investing back in the local business community. Not only that, our professional staff of employee-owners offers the highest level of pharmacy service.
Want top notch care for your independent residents? Want medication follow-up on your skilled nursing discharges? Want custom packaging to help prevent readmissions?
Then you need more than a long-term care pharmacy. You need a community pharmacy. With Minnich's you will have the best of both worlds, as we have both a long-term care pharmacy and a community retail pharmacy.
Some of our community services include:
Immunizations for staff and residential customers
Business-to-business services to keep your team members healthy
MedSync to promote compliance
The Minnich's Pharmacy Mobile App for convenient refills
Large inventory of wound care, ostomy, diabetic and catheter supplies
Customized compression therapy
Free Delivery directly to independent and community residents.