You deserve more than a monthly visit by a consultant pharmacist whose only goal is to meet the minimum regulatory requirements. You deserve the expert knowledge and experience of pharmacists and nurses who work together to develop a robust clinical plan for your facility.
At Minnich's our clinical pharmacists have the expertise you can count on. With over 40 years of combined experience, residency training and Board Certifications in Geriatrics and Pharmacotherapy, our pharmacists have the experience and knowledge needed to keep your facility on the cutting edge of clinical initiatives.
Our Nursing Liaison is a Registered Nurse and former Owner and Administrator of two personal care homes in Pennsylvania. With intimate knowledge of Pennsylvania's laws and regulations, she is an indispensable resource for your personal care facilities.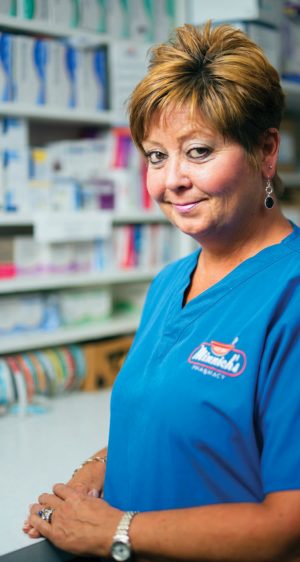 Clinical Pharmacy Services
Comprehensive chart reviews
Regulatory guidance
Antimicrobial stewardship
Readmission reduction initiatives
Chronic disease state management
Policy/procedure/protocol development
Targeted chart reviews
Therapeutic drug monitoring
Fall prevention reviews
Customized education in-services
Medication pass evaluations
Medication use evaluations
Clinical Nursing Services
Customized education in-services
Mock state inspections related to medication administration
Regulatory guidance
Clinical nursing guidance
Medication pass reviews